About Us
We, Mahadev Computers, are working since 2001 in the market. Our company has been appreciated for our immense talent for Surveillance Systems as well as IT Solutions. Never holding back, we bring forth the most reliable gamut of Hikvision Camera, Hikvision IP Network Cameras, Network Video Recorders, Hikvision DVRs, ESSL Biometric Machines, etc. The range meets high expectations of clients and comply to the standards of the domain. To continue doing so, we have partnered up with a long list of reliable vendors, only handpicking those who have proven themselves as the best. Procuring a huge collection from them, we have garnered a huge customer base for our company. We plan to keep expanding our customer base by finding more talented vendors in the future.
Our company works as a celebrated distributor and supplier of the domain under the leadership of two talented mentors, Mr. Narayan Singh Rathore & Mr. Ganpat Singh Rathore. They guide us to work in an ethical manner and motivate our team to maintain utmost transparency with clients at all times. With the support of such leadership, we also manage to render highly reliable installation services for our offered range.
Our Co-operative Unit- Our Team
Our company has the support of a co-operative unit, i.e. our team of talented experts. With their support, we manage to complete each of our tasks with great efficiency and success. They are the biggest asset of our company, Their expertise and talent have been immensely useful to our enterprise since the beginning of our journey. We are hoping to train them and hone their skills further in the future. Our company is currently backed with skilled:
Technicians
Procuring agents
Quality controllers
Warehousing and packaging experts
Sales and marketing executives, etc.

Click For Enlarged View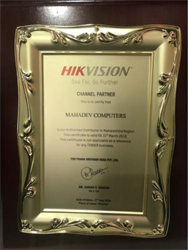 Read More